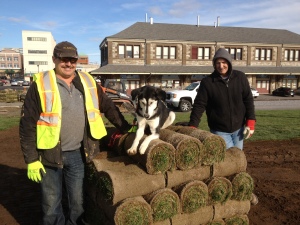 ---
Blacktop is a locally owned and operated business that has been constantly striving to exceed even the highest of expectations of our neighbors in the North Bay area since 1991.
At Blacktop we believe in putting quality over quantity, teamwork over individuals, and safety over speed, to gain total satisfaction in a job well done.
Blacktop will provide prompt, professional service from start to finish while continuously delivering and providing the utmost quality, excellence and responsiveness to your every need.
You and your decisions drive projects, and we offer the services to bring them to life. By recognizing that every project and their client is unique, we can create the best collaborative working relationship in order to provide services tailored to professionally manage all aspects of each and every project whether it be large or small.
---